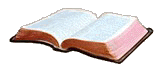 Coptic Youth Private Meeting!

Program Designed and Implemented by P. Eng. Basil Lamie
---

For where two or three are gathered in my name,
there I am in the midst of them. Mat 18:20




HELP MESSAGE

Agree with your chat partners on a 'Meeting ID' and a 'Password.'
Enter them in the above form along with your preferred nickname.
This message will disappear as soon as you start chatting.

This chat page is web based, i.e. you need no messenger,
but only an ordinary browser such as Internet Explorer or Netscape.
It is useful when have no access to your messenger
and also when you only like to mask in an intended single friend.